Some testimonials below are taken from the website Yelp. We have edited only to remove the name of another real estate company. One of the reviewers had less than favorable things to say about them. We do not try to promote ourselves at the expense of others. Rather, we prefer to tell you about us and let our competitors speak for themselves.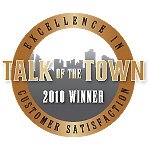 Jonathan Hubschman completely redefined our expectations of a real estate agent. For the roughly 18 month search throughout the Hudson Valley, he helped us think through our expectations in the process, think of strategies when the market got tough. Since we were in the market for an older home, he also gave us a lot of insights and advice that helped us choose the right property. Jonathan is an absolute gem, and the best real estate agent we've ever had the pleasure of working with.
Jonathan was respectful, knowledgeable, and honest throughout our entire experience working with him. He was always well prepared for showings and went the extra mile when we asked for follow-ups. Jonathan's expertise in building construction and local market knowledge was invaluable as first time home buyers. During inspection, contract and closing, Jonathan went above and beyond in following up on our concerns and managing the communication with all parties. We would highly recommend Jonathan as a trusted partner in the home buying journey.
Jonathan Hubschman, our terrific real estate agent, made the process of buying a large parcel of land adjacent to our property in mid-Hudson Valley virtually stress free. He was knowledgeable, accommodating and caring, and helped guide us though every step and eventually -- our purchase. He took the time to answer our questions and speed the process along. And since we had to leave for a long trip abroad, he took on an additional responsibility of visiting our lawyer and signing all necessary documents on our behalf. We will warmly recommend Jonathan to all our friends and are sure his assistance will be just as professional and valuable as the care he offered us.
HONEST, DILIGENT, FORTHRIGHT, FAIR, WENT ABOVE AND BEYOND TO COMPLETE THE SALE ..... consistently exceeded my expectations. Mr. Hubschman was extremely patient, communicative and diligent with the rather bumpy path toward finding the right buyer and negotiating a favorable contract on the sale of my Kingston home. In fact, he stepped in for another broker who had to take an emergency leave of absence, working tirelessly to complete the sale and directing a portion of his proceeds to the previous agent. I could not over-emphasize how simple he made this process. Jonathan Hubschman is the consummate professional.
Having worked with one of the majors when we bought in Inwood, we nevertheless chose to work with Rob at New Heights Realty when we sold, in order to work with a neighborhood insider. We weren't disappointed. The apartment went quickly and for our asking price, and Rob and the staff at New Heights facilitated the entire process after I re-located to a another city. We were completely satisfied, and are happy to recommend Rob and New Heights Realty.(John Jacobs from Trulia 9/25/15)
Rob helped me sell my home. I wish I had more homes for him to sell! He gave excellent advice and made the entire process simple. His first-rate knowledge of the neighborhood means his pricing recommendations are reasonable and he knows where to steer prospective buyers. He under-promises and over-delivers - a pleasant change from typical NYC realtors. (From Trulia September 2015)
Rebecca Pelletier is warm, knowledgeable, honest, and never put pressure on me while I was considering, then offering, and finally closing on my apartment. She is very much a "real person," a quality that often feels lacking in realtors. She answered my questions big and small and seemed genuinely, personally happy -- not just professionally satisfied -- by the process and the deal. I would trust her advice anywhere, but particularly in Northern Manhattan and in Inwood she's invaluable. She is a resident and she knows the characters, systems, and little details that make the neighborhood tick...these things smoothed the process for me any number of times during the lead-up to closing. I cannot recommend Rebecca highly enough. Casey G Nov. 28, 2014 (Trulia)
I have known Rob for years, he helped me buy an apartment and later sold it for me. He has excellent knowledge of upper Manhattan and is always very helpful. If you are looking to buy or sell I would not recommend anyone else. (Greg Dolf Fed. 2015 from Trulia)
Rob Kleinbardt helped me buy a home 17 years ago. When we passed people on the street, they all waved, smiled and said hello to him. Now I know why. He is a joy to do business with: straight forward, honest and kind. He recently helped me sell that home and buy another. He is the person to see for real estate in Inwood and environs. (from Trulia August 2015)
Rebecca Pelletier helped me in the process of buying a co-op apartment and selling one as well. It took about 4 months for both tasks. Within that time, I felt I was in excellent hands. I was never out of the loop or confused on what the process was or what was going on with the purchasing and selling of these apartments.

Rebecca is a true professional. I was informed upfront what fees there would be. I needed a closing lawyer, she recommended several. If ever I had a question or concern, she got back to me within the hour. And, she knows how to work under pressure; she was always a calming presence anytime I may have been a bit stressed, especially when I was completing the co-op board application.
Finally, Rebecca knows her real estate in Inwood because she lives there as well. You are working with a local and you will get the ins and outs of that area.
For professionalism, real estate knowledge, and knowing the Inwood neighborhood, you cannot ask for a better realtor.
Steven Jan. 28th, 2015 (Trulia)
Rebecca Pelletier worked tirelessly for us to find the apartment that both met our needs will fitting our budget - a difficult task. She did it, and helped us tremendously throughout the whole process. She has tremendous - perhaps unsurpassed - knowledge of the Inwood housing market. She's an excellent advocate for you when she needs to be and provides wise advice. She's also just a terrific, nice person. Aaron Aug.19,2014 (Trulia)
I met Rob in 2001 when looking for a home in Inwood and he ended up helping me find and purchase my apartment there. I was so impressed with him that he was the only agent I considered working with when selling the property at the end of 2014. A pleasure to work with on every level and I highly recommend him to anyone looking to purchase or sell in Inwood......(Trulia)
Rebecca Pelletier was truly a pleasure to work with: patient, supportive, no-pressure, professional, and always convivial. We never had any doubt that she had our backs and she worked hard to help us find an Inwood apartment in our price range, which we did. Thanks Rebecca! Adria Aug. 11, 2014 (Trulia)
I first met Rob in 2004 when I was looking to buy a house in Inwood. He gave me excellent, honest advice and I could tell then that he was very professional and a pleasure to work with. In 2012 I asked him to lease and manage my rental property and the service he provided was excellent. This year he sold that property for me and, as usual, I could not have asked for a better experience. He is incredibly responsive, knows the area like no one else and is a down-to-earth, honest man. I consider myself lucky to have found him - I've worked in real estate and haven't met many agents like him. (Trulia)
Rebecca Pelletier recently helped us purchase a new home. We were unfamiliar with the area and her advice on pricing, transportation, shopping, even pizza, was invaluable. She is warm and knowledgeable and has a great rapport with sellers and brokers. If she hadn't helped us find our 'forever home,' I wouldn't hesitate to work with her again. Suzy Tue, Jun 24, 2014 (Trulia)
We were new to NYC and a little ignorant of the housing market. Rebecca Pelletier is definitely not what I had feared in a NYC realtor. She is thoughtful, honest and considerate. She also makes a good neighbor!
Keith Cauley Wed, Dec 11, 2013 (Trulia)
We worked with Rob, he is beyond knowledgeable and savvy. After looking at a number of apartments we decided to buy instead of rent based on the economy and it being a buyers market. Everything went seamlessly and we found a dream place. If you're looking to be in "The Heights" no one knows it better than Rob and his team of awesome realtors. Bill F. Yelp
When we met Rebecca Pelletier during an open house, we knew she was right for us (we didn't have our own agent yet). We met her husband, John Shortall, at another open house, and they're both very nice, friendly and thorough. Rebecca made the process smooth for us thereby taking out some of the stress. She is extremely responsive and reliable. I recommend without reservation. Remi Creusot Tue, Nov 26, 2013 (Trulia)
As first time home buyers, we needed a lot of help and education about the process. Rebecca 's extensive knowledge of the area, together with her patience and professionalism made the experience much more pleasant! She helped us find the perfect home in our price range, guided us through the co-op board approval process, and answered our many questions with a smile. We have recommended her to friends who have been thrilled with her services. If you are looking for a home in the Inwood area, Rebecca Pelletier is the right agent for you!
Jen Sept. 2013 (Trulia)
Rob has helped me sell two coops in Inwood in the last 10 years. He has handled sales across the entire neighborhood and it shows. His advice was spot on for price setting. The experience was smooth and comfortable. I would recommend him to sellers and buyers alike. S. Davis /Courtesy of Trulia (2/5/14)
Rebecca Pelletier became the best ally in helping me find and purchase a home. She really listened to me and took note of what I wanted, and always showed me places I might like and steered clear of those she knew I wouldn't. I know this because when I attended open houses on my own and told her what I didn't like, she agreed that she didn't think I would. When it came time to sign a contract and submit my board package, she was absolutely helpful, kept me on time with documents, and was honest 100% of the time whether the news was good or bad. She stayed positive the whole time which helped me stay positive as well and keep my stress level low! Buying a home is so involved and stressful, and Rebecca became my most supportive ally along the way. I highly recommend working with her and the entire New Heights team!
Diana M Franco Sept 2013 (Trulia)
The best there is! Rebecca Pelletier made the process of looking for and buying a co-op as easy as possible.JKissner Sept 2013(Trulia)
We are VERY thankful that Rebecca Pelletier was our broker. She walked us through every step of what could otherwise have been a very difficult process and got us the best possible outcome on the sale of our apartment. We cannot recommend Rebecca enough.
Nilda & Brian August 2013 (Trulia)
Rob helped us buy our first apartment in Inwood, and was patient, courteous and always helpful. Years later, he helped us sell that apartment and buy another apartment in Riverdale. Throughout the long process of buying and selling, Rob was always helpful, friendly and kept his sense of humor, despite the trials of buying and selling. We value his friendship and always look forward to working with him. We would highly recommend Rob to anyone looking to buy or sell an apartment! (Trulia)
I have known and dealt with Rob for over 25 years, first as a rental agent and then as a selling agent. He has intimate knowledge of the Inwood area and was most helpful and supportive during the recent selling of our apartment. We worked very well together and I have and will recommend him. Gary D. (1/16/14)
Rebecca Pelletier went above and beyond what we expected for our recent sale and purchase. It is very stressful to both sell and buy, difficult to time in tandem, and Rebecca was amazing throughout the experience. A true professional, she was on top of every detail, first for our sale and then our purchase. During a very stressful time my husband and I felt relieved and grateful to be working with Rebecca.
Linda E/ February 2013 (Zillow)
My husband and I recently worked with Rebecca Pelletier. We sold our co-op, and were nervous about finding a new home in time for us and our child. Rebecca was not only incredibly diligent, understanding, on top of every detail, but she also was - is - incredibly personable, and it made a world of difference. She is a true professional, and she is TRULY interested in helping her clients find the right fit. I hope we won't be moving for a long time, but she will be first on our list when that time comes.
Isabella P/ February 2013 (Trulia)
Excellent experience with Cole which was unique in my experience in real estate. I cannot say enough positive things about him as a person and his professionalism as a real estate agent." -Bill McTighe, Seller
"I recently bought a coop apartment in the Inwood section of Manhattan. Cole Thompson of New Heights Realty was my agent for the purchase. Cole was absolutely in my corner through the whole process. He went through all the steps thoroughly, was patient and always available for questions. Cole was genuinely enthusiastic to do a great job and make the whole process successful at the start, the middle,...and certainly in the end,.....which it was. He was right by my side again at the closing, which went very smoothly.
I highly recommend Cole Thompson for any real estate need. You'll have a comfortable, successful outcome." -Deborah Hasselmark, Buyer
Rebecca Pelletier went above and beyond what we expected for our recent sale and purchase. It is very stressful to both sell and buy, difficult to time in tandem, and Rebecca was amazing throughout the experience. A true professional, she was on top of every detail, first for our sale and then our purchase. During a very stressful time my husband and I felt relieved and grateful to be working with Rebecca.
Linda E/ February 2013 (Zillow)
I had the distinct pleasure of working with lovely Rebecca Pelletier. I couldn't express my appreciation for her hard work and support during the sale of my coop. If you want unmatched responsibility, integrity and service, then give her a call.
Francesca C/ January 2013 (Trulia)
Rebecca Pelletier was great, she helped us find our apartment and I would recommend her to friends and family without hesitation. She patiently showed us many many listings before we found the one that was right for us. She then helped us negotiate a great price and helped us deal with a difficult seller and bank to get us to the closing. She knows her stuff- even our attorney was impressed by how thorough she was. Buying an apartment isn't easy but she worked hard to make it as easy as possible and always returned calls or emails promptly throughout the time we worked together. Highly recommended!
Gregory M/ December 06 2012 (Zillow)
As first-time homeowners in Manhattan, we could not have asked for a more professional, knowledgeable realtor. If we didn't already know that Rebecca Pelletier had many active clients, we would have guessed we were the only ones - she made us feel that important. She quickly understood precisely the kind of property we were looking for and went out of her way to make sure we were satisfied. With Rebecca's able guidance, intimate knowledge of the buildings in the area, and network of relationships, we found the perfect home for us, won a bidding war at a price we felt was more than fair, and navigated the NYC real estate process in an astonishing six weeks, from final bid to closing. We recommend her without reservation.
Susan W-J/ November 30th 2012 (Zillow)
Rob is the best agent my family has ever dealt with and has become a family friend years after we purchased the apartment. We moved to Inwood into a spacious apartment about a decade ago that we got for a very reasonable price at the time. We have never regretted our purchase over the past ten years - as Rob said, the area has great potential and he was right in every way! We were introduced to the the neighborhood and felt right at home. With a spacious and affordable apartments found Uptown it makes a good place to live and raise a family and a good investment. Home to Inwood Hil Park - arguably the least touched terrain since Manhattan's founding - is a beautiful scenic outdoor escape within one of the biggest city in the world! Major improvements have come to Inwood, a mass influx of new college grads and families that love the outdoors, the Saturday Farmer's Market, The Indian Road Cafe, Darling Cafe, Yummy Thai, and most recently a Starbucks on the corner of 200 St. Also it is easily accessible with the A at 207 and Broadway and 200 and Broadway or the 1 at 215 and 10th Ave.,207 and 10th, or, Dyckman St. Also it's very commuter friendly - easy access to the George Washington Bridge / I-95 (5 minutes from the Dyckman Exit #17 in moderate traffic), I-87 Major Deegan (10 minutes from 207 St. and Broadway either at the 225th St. Exit in Bronx or opposite Pathmark on 207 St. It's basically a central hub to White Plains/Westchester, Upstate, Queens/Brooklyn, Long Island, New Jersey, and East/West Manhattan - For Westside take the Henry Hudson Parkway and for the Eastside the FDR starts at 200 St. - Beware of the rush hour around the Bridge from 4-7. The neighborhood has attracted drivers which makes it hard to find parking after 7, but many buildings have a garage and all streets have a once - not twice - a week alternate side parking which makes for less hassle. There is a great value to Inwood, Manhattan is an island, where else is real estate going to go? Into the sea? No, to Inwood. I'm so grateful Rob spoke to us as friends and gave us the honest truth. It was not business transaction talk. It was friendly talk. He is here to help you make a very important decision and will be there for you every step of the way. E.R. 1/6/2014
I have just relocated to a fantastic apartment in Inwood from upstate New York and cannot recommend New Heights Realty highly enough. I had the great good fortune to work with Rebecca Pelletier. Because I was commuting from upstate to look at apartments, I had limited time to shop around. Given Rebecca's thorough knowledge of the market, she was able to focus our search to those apartments which would best fit my needs. By the end of our first afternoon, I had identified the perfect apartment and, after a review the next day, made an offer. We were in contract in about a week.
Though I was upstate with limited cell service, Rebecca and I easily kept up communication and I always felt as though I were "in the loop." I trusted Rebecca and really felt that she was a welcomed partner in this process. She presented the information allowing me to make an informed choice. For example, as a new New Yorker, I had no immediately identifiable resources for such thing as legal or mortgage services, but Rebecca was able to offer suggestions and they all worked out beautifully. The team that I was able to assemble with Rebecca's help led to one of the smoothest closing I have ever had.
I feel very fortunate to have worked with Rebecca and highly recommend New Heights Realty.
My partner and I began a search for a co-op in Inwood last summer. As first time home buyers, a 2 week trial with several realtors was all we could handle. We decided to change gears a bit and visit realty offices in our neighborhood (Inwood), we walked into New Heights, met Rebecca Pelletier and breathed a sigh of relief!Rebecca took the time to explain the process of purchasing a Co-op unit & to ask questions for a sense of what we were interested in. Unlike other realtors we encountered, her patience and willingness to find answers to all of our questions (trust me, we had tons) was a huge stress relief. She showed us units in our price range and never tempted us with places we couldn't afford. Rebecca emailed and called even while away from her office. She even contacted us while we were out of the NYC area to update us on our offers and explain what to expect next. Rebecca worked with us every step of the way and was completely invested in making our first home purchase go as smooth as possible. Rebecca is honest, friendly and caring while at the same time professional. What more can we ask for?!Although we mostly worked directly with Rebecca, we feel confident saying that everyone at New Heights seems very dedicated to their work, customers and community.We're so happy to have gone with New Heights and are loving our new home.Go with New Heights, you'll have a wonderful experience with realtors who go above and beyond their job description!
Five stars don't do New Heights justice! The team at New Heights is outstanding!
Maria P. / December 2010 5 out of 5 stars/ courtesy of www.Yelp.com
I worked with Rob Kleinbardt when I was renting, buying and selling. I trusted Rob's years of experience as a broker and was never disappointed. He knows Inwood and Upper Manhattan, and important trends in the market whether you're looking to rent an apartment, buy or sell a property. Working with Rob took a lot of stress out of all three processes. He is someone I would definitely work with again, and loved having as a neighbor! Thanks, Rob. Renee R. (Trulia) 3/11/13
I was frantically looking for an apartment for a July move-in and was recommended by a co-worker to look in the Inwood area by going through New Heights Realty. I worked with John Shortall, and he immediately made me feel at ease about the whole moving process. Working with an extremely tight budget, I was hesitant that there would be anything available in my price range, but John found a handful of options that fit my price range and desired apt criteria. He really listened to what I was looking for, was reliable and refreshingly honest. It was the ideal broker/apt hunt situation and could not have gone more smoothly.
Lindsey K. / November 2010 5 out of 5 stars/ courtesy of www.Yelp.com
What can I say about New Heights Realty that hasn't already been said? I worked with John Shortall to find my new apartment this past summer, and I can't recommend him enough.
You can tell when someone is going the extra mile for you, and John consistently exceeded my expectations. He lives in Inwood; he knows the area very well and loves it, and it shows in the way he works. From our very first interactions, he was patient, friendly, quick to answer e-mails and return phone calls, and very thorough in his responses to my questions and thoughts. He never pressured me into anything, and he thoroughly addressed all of my concerns (even some that I worried would seem silly). When I chose an apartment, he ensured that the application and lease-signing process went smoothly. He even picked up my keys for me when some scheduling conflicts prevented me from doing so myself. And he followed up with me after I moved in.
I've worked with some bad and mediocre brokers before, so I know how an excellent broker can make an incredible difference.
I can't speak about the other agents at New Heights Realty, except for one with who was very helpful and friendly to me when John was out of the office (I believe that her name is Maria -- my apologies if you're reading this and that's not your name!). But I definitely believe the many positive reviews that have been posted about them over here.
Five stars for a first-class experience.
Graeme S. / October 2010 5 out of 5 stars/ courtesy of www.Yelp.com
"I live in Inwood and Cole Thompson has been my real estate agent for the past 6 months or so. A sale of my apartment is going to close in about a week. It has been a pleasure working with Cole throughout this entire process: knowledgeable, approachable, calm and very professional. I would not hesitate at all to recommend him to anyone who is looking to buy in this area." Dave K., Seller
"Cole was very helpful and responsive as we went through the process of buying our home." –Michael Lewis, Buyer
"Cole is responsive, professional and not pushy. The perfect guy to have on your side." –Terry H., Buyer

Every agent we met from New Heights lives in the neighborhood- in some cases in the same buildings we were looking at. These folks know EVERYONE and are true experts about the area. The process of purchasing our apartment was long and painful, for reasons that had nothing to do with New Heights and they were able to keep us calm and as happy as possible throughout. I would never work with a different agency for Inwood! (
My husband and I began the search for a co-op in Inwood last July. We chose to work with New Heights Realty because they seemed to be neighborhood experts. Our criteria was extremely specific, and Rob Kleinbart, the agent who worked with us, was infinitely patient. Now because they were such neighborhood specialists, there is a good chance that they will be the listing agency for an apartment that you are interested in as well; and this was something that I was a bit concerned about. It turned out that my concern was totally misplaced. I don't think I've ever worked with a professional who was more ethical and supportive than Rob was.
Carolyn D. / September 2010 5 out of 5 stars/ courtesy of www.Yelp.com
I used to live in Inwood and it is indeed a great and affordable area, of course without the benefit of walking to lots of restaurants/bars. The parks there are ok in terms of size, but I remember being horrified by all the litter people drop on weekends during the summer. That is the park near the river across from Bronx and that park can also become crowded and dangerous in the summer afternoons, with people playing baseball in unprotected areas. The park terrace garden area is the nicest area in inwood (it is a five building complex, well-managed). Most of the listings in the area are with smaller firms. I recommend New Heights Realty with Lisa Castro. She is great! (From a StreetEasy reviewer)

Several years ago, Rob Kleinbardt helped us find our apartment here in Inwood. He was the first Realtor we contacted, and we hit pay dirt immediately. He listened to us carefully and quickly understood exactly what we were looking for. He found it for us right away: a beautiful, quiet, spacious apartment in a lovely complex, near a park where our child can play. We cannot recommend Rob too highly to any prospective home buyer - he knows Inwood inside and out, and really knows how to listen. And he makes a terrific neighbor.
J. K. & G. C.
"I've lived in midtown Manhattan most of my life, as what was important to me was a short commute to work and having a 'life' afterwards.
A couple of years ago I became interested in finally purchasing a place, but still staying in Manhattan.
Little did I know Inwood (in the UWS) existed.
I have dealt with a number of realtors in New York whom showed me dozens of apartments, however, receiving their very short responses and with obvious lack of patience.
You automatically derived from their demeanor that the interest was more to make the commission and not tailor to the needs of the client.
I decided to visit New Heights Realty and was approached by a very knowledgeable and friendly agent named-Cole Thompson.
Cole took the time to introduce me to the Inwood neighborhood and provided historical background of the area, showed me how close and convenient the commute is to work and the 'life' I didn't want to lose, which existed within steps ( i.e) Parks, restaurants, gym, shopping, etc.,
Its like he had his own inventory :) , I think it is more that he 'listened' and then acted upon his client's request.
Yes, I finally purchased in the area and am happy. Its all Cole said it would be.
FYI..I am already looking at another opportunity for purchase and know I will only deal with him, as I know he will deliver. Thanks Cole!" –Bea G., Buyer
"Cole was great. He was super-helpful, always available and flexible. I've worked with other rental agents before, but they really didn't do much. In our case, we had a somewhat complicated situation, and Cole was willing to discuss things with the landlord on our behalf--and we have the best apartment now, largely thanks to him." –M.P. Dunleavey, Renter
"I thought the team at New Heights was great! They found an apartment that was perfect with good light, space, and reasonable rent. I thought the experience was so good that I went back again and they helped me buy the perfect co-op apartment!"
-Jeremy Ryan
It took one morning to find an apartment.
We met with Maria at 10 a.m. on a Friday. Anywhere we walked people knew her and said hi. Maria and other Realtors with New Heights live in Inwood. I think that's a really good sign. If your Realtor likes the neighborhood enough to live there, then it must be a good neighborhood.
We loved the fact that there's Inwood Hill Park, a farmers' market, and plenty of restaurants nearby.
Jenny L. / April 2010 5 out of 5 stars/ courtesy of www.Yelp.com
John Shorthall met with me a week ago and showed me a number of lovely apartments in Inwood. They were the best I had seen in Inwood with any broker and all in my price range. I put a deposit on one. Even though I changed my mind about moving and he could have kept my deposit, he refunded my deposit in full in less than a week. If I ever decide to leave Queens, I would definitely work with John. The best broker experience I have had in NY.
Nate S. April 2010 5 out of 5 stars/ courtesy of www.Yelp.com
John Shortall of New Heights Realty helped me immensely with my move to Inwood. I was unsure about moving uptown from Lower Manhattan and so I asked John for a tour before deciding on Inwood. He was really gracious about it, showing me a few apartments and pointing out the unique qualities of the neighborhood. It was clear that he knows nearly all of the business owners, building owners, and the supers, and his advice was invaluable. I moved into one of the great apartments he showed me and am very happy here.
Since the move, I have found myself in need of advice about finding services in the neighborhood. Every time I have asked John for his opinion, he has helped me make a great connection, be it with a massage therapist, yoga class, or dog acupuncturist, and he spent a lot of time with me making sure I had the information I needed. John is really nice, smart, and honest. I have recommended him to friends and they say the same things. John Shortall and New Heights Realty make my neighborhood even more livable and wonderful.
Chris P. Dec. 2009 5 out of 5 stars/ courtesy of www.Yelp.com
"I had such a great experience with New Heights Realty. When I rented my apartment I was forced to move up from down town. I was not happy with the idea of moving at all! Inwood has pretty parks etc. so I got used to it...but first I worked with another agency that never got back to me and they were rude when I told them my budget.
New Heights Realty was a breath of fresh air! I sat down with a nice man- I can't remember his name but he has a cute dog...maybe it was John too? Anyway he listened as I told him what I was looking for and only showed me things I could afford. Why tempt me with stuff I can't afford? Other agencies did that...any way he showed me several places and made the process very easy. I don't particularly like their bathroom but when you gotta go!! Well- they were all very nice, very professional, very warm and respectful...and I even got a "goodie bag" at the end!
UPDATE:
Come to find out that guy I worked with was John! John Shortall! (He sent me a postcard!) and he does sales & rentals in Inwood... "
"After dealing with several different (horrible) realtors, we finally found these guys and couldn't be happier!
The fee was reasonable, the realtor knowledgeable and from the neighborhood (John Shortall - 5 stars on his own), and we were able to get into an apartment in the price range we were looking for in less than a month.
I can't say enough good things about my experience with this company. Sometimes I just drop in to chat with John even though we've been in our place for a year."
-Jordan H.

5 out of 5 stars/ courtesy of www.Yelp.com
"Moved here from Austin Texas back in August, I was going through another realty company that was giving me the run around. We came up to Inwood Manhattan and met John Shortall the day before we had to leave, all hope was lost before him. We went to his office and told him what we wanted and where, he then said I think I have a few places for you two......WOW!!!! came out of both of months but time was really running short. We saw few places and decided which one and John said he would work on it for us while were back in Texas. A week later John gives us a call saying you are now residence of Manhattan, got us everything we ask for location and price. After getting here we thought maybe that would be the last time we had heard from him but boy we were wrong about that, he gave us a welcome package of cool things to get us started in the big city. I warned him that he just became our Google for the area, so now at least once a week I go by there and he always welcomes me in and gives me tons of info on where to find things, he even helped me find a job at a local Yoga place that had just open. I think I might name one of my kids after this guy. He went above and beyond what I had expected, a friend for life. Thanks John and New Heights."
"I worked with Cole for a rental in Inwood. From the beginning to the end it has been a great experience and I recommend Cole to friends, family and anybody who considers moving to Northern Manhattan.
I met Cole through a web site he maintains as the historian of North Manhattan. He also a good listener; during our first visit he showed me four apartments that almost matched my expectations perfectly. After adjusting my expectations and looking for the perfect apartment, Cole has taken me only to the right properties and this made my final decision an easy one.
It has been 6 months since I moved to Inwood and I am very glad that I worked with Cole and patiently waited for the place to become available in due time.
Two thumbs up." -T. Yaman, Renter